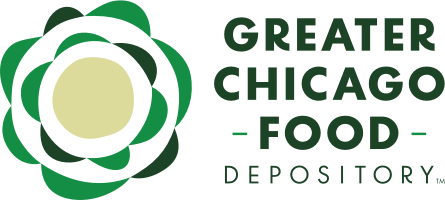 Fighting Hunger One Meal at a Time
The Greater Chicago Food Depository is Chicago's food bank. We provide food for hungry people while striving to end hunger in our community.
We do this in partnership with 700 agencies and programs including pantries, soup kitchens, shelters and responses for children, older adults and veterans. This network distributes food where it is needed most throughout Cook County.
Since 1979, the Food Depository has made a daily impact on hunger across Cook County. Last year, the Food Depository distributed 72 million pounds of food, 35% of which was fresh produce. Every day we distribute the equivalent of 164,000 meals.
Our impact adds up and we have been recognized as one of the leading charities in Chicago. Learn more about how we make an impact on hunger every day.