Your assigned time has be based off the estimated finish time you entered in during registration.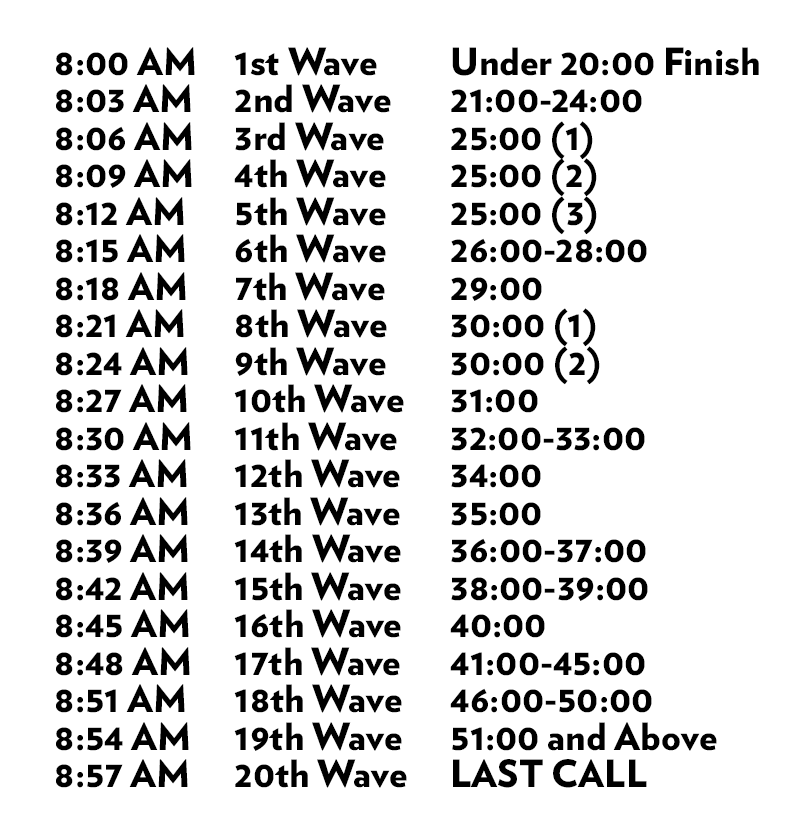 We kindly ask that you stay within that assigned wave start time so we can make sure participants are staggered throughout the morning in the corrals, on course, as well as the finish. Corral starts will not be strictly forced. However, if you feel like you are in the wrong corral, we do ask that you stay close to your estimated finish time to help the flow of participants throughout the course.
Waves will go off every three minutes.